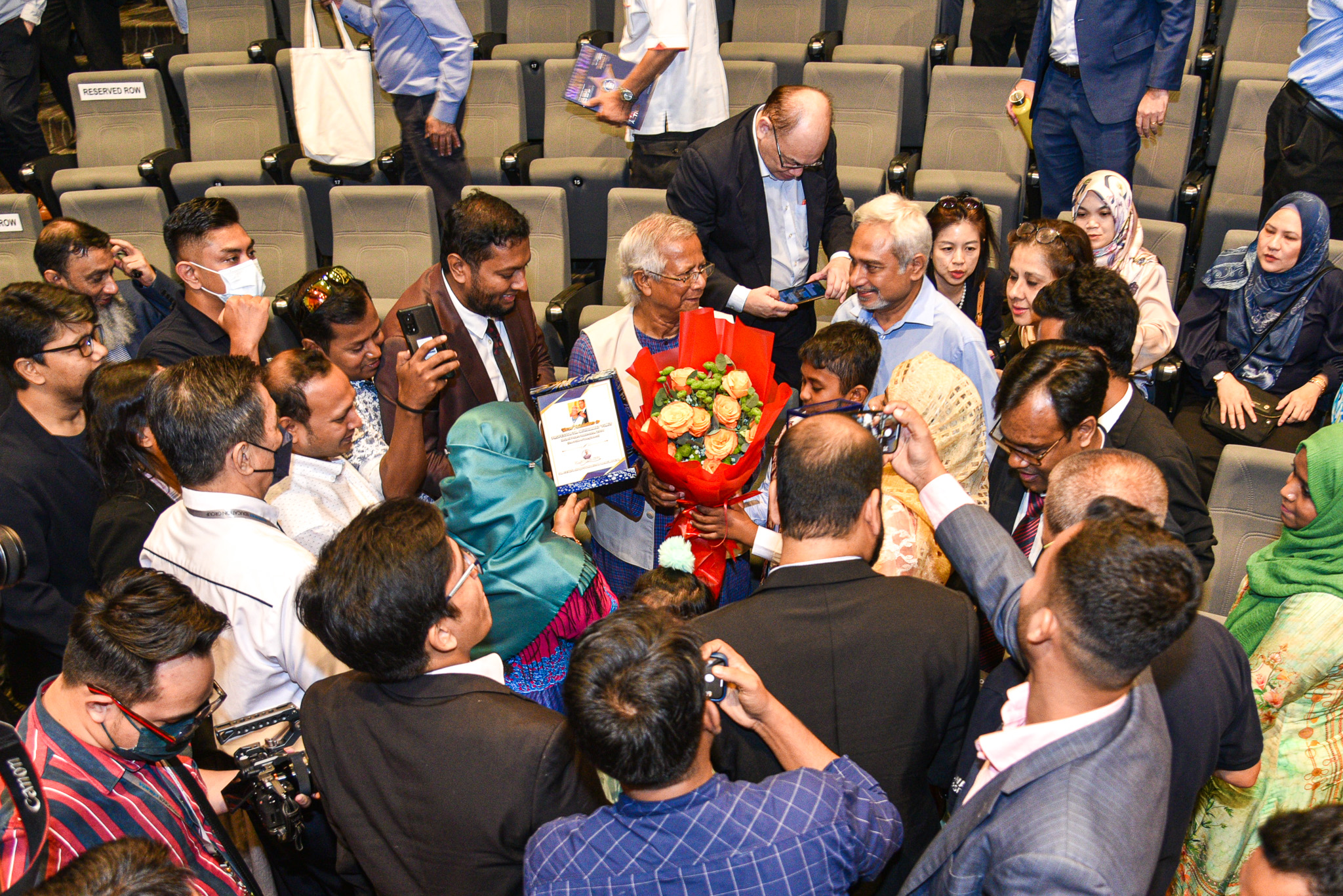 On July 31st, 2023, the Campus with a Conscience (CWAC) Series at Sunway University proudly presented a special lecture titled "Entrepreneurship For A Better World: Achieving The Three Zeros Agenda." The insightful session, held between 3PM - 4PM at JC2, Sunway University was graced by none other than Professor Muhammad Yunus, the Nobel Peace Laureate of 2006.
About the CWAC Series:
The Campus with a Conscience initiative consistently brings forth luminaries, experts, and thought leaders from various sectors to provide insights into pressing global challenges. The platform has proven invaluable for attendees eager to transform insights into actionable solutions.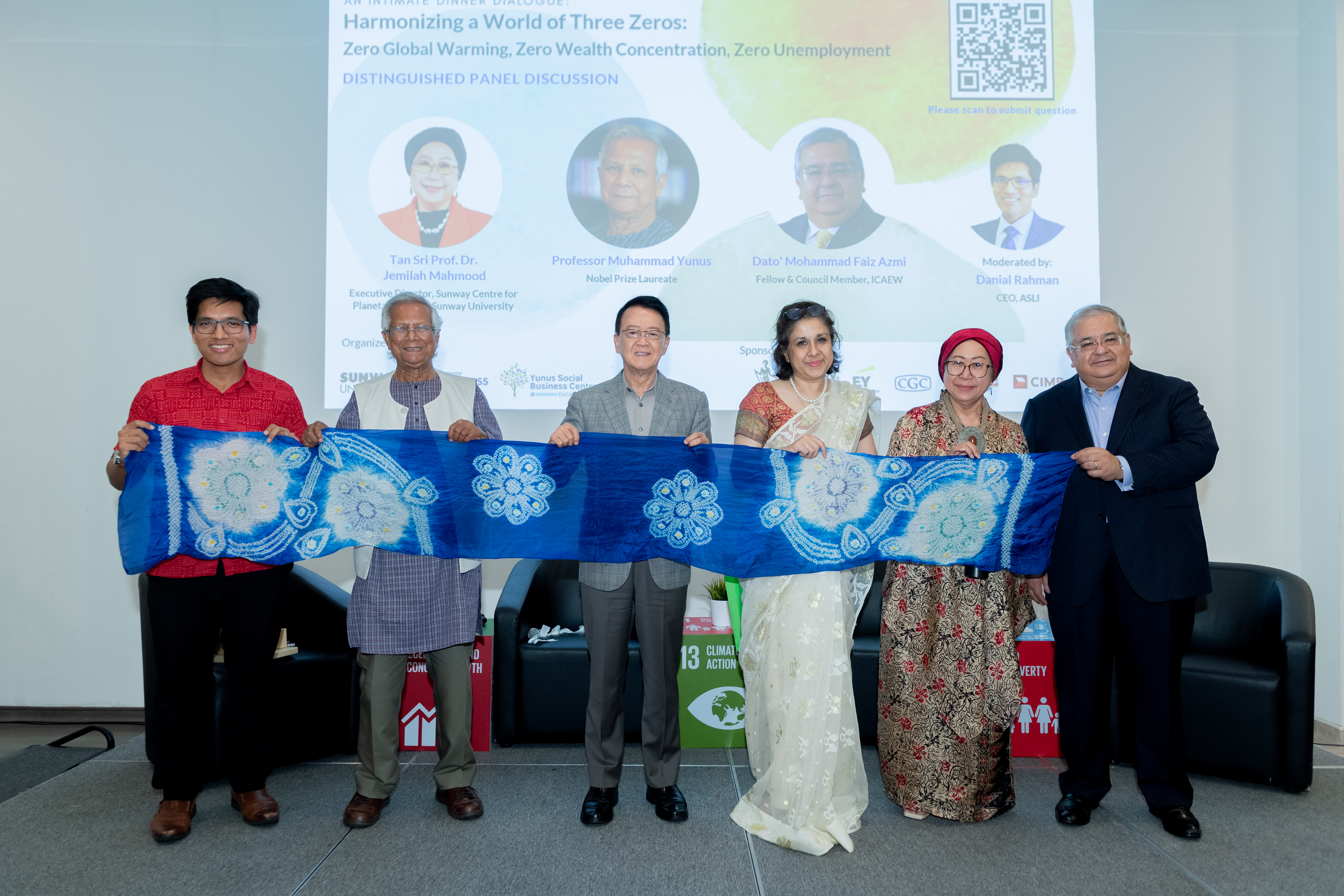 Professor Muhammad Yunus's Lecture Recap:
Renowned for pioneering microcredit and social business concepts as the founder of Grameen Bank, Professor Yunus delved into his advocacy for transformative changes. He emphasized the crucial importance of the Three Zeros — zero net carbon emission, zero wealth concentration, and zero unemployment. Drawing from his extensive experience, which includes founding over 50 Social Business companies in Bangladesh and receiving a plethora of honors, including the 2006 Nobel Peace Prize and the 2020 Olympic Laurel award, Professor Yunus inspired attendees to rethink conventional paradigms and champion change.
The event served as a testament to the CWAC Series' commitment to fostering innovative thinking and solution-driven dialogue for today's global challenges.