This event has ended.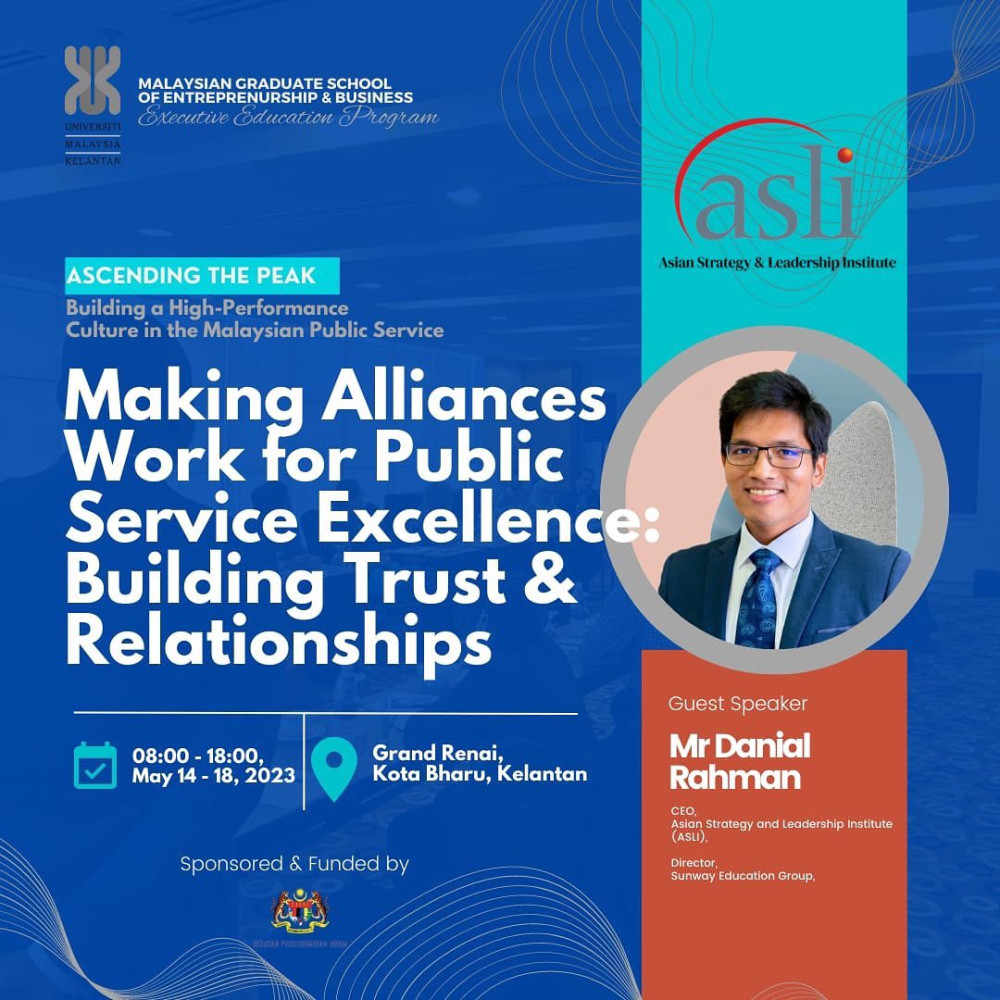 🔍 Session Highlight: "Making Alliances Work for Public Service Excellence: Building Trust & Relationships"
Join Mr. Danial Rahman as he takes participants on a comprehensive journey, exploring stakeholder appreciation and mapping, understanding the value of every stakeholder involved, and the nuances of striking the right chord between guidance and governance. Delve into the realization that true success is achieved when we come together, and the significance of trust in public service alongside the importance of a clear, shared purpose. Discover strategies to uplift and support the marginalized sections of society and recognize how our civilizational interests intertwine when addressing global issues.
Seize this opportunity to elevate your knowledge, network with fellow civil servants, and pave the way for a brighter, more collaborative future in public service. Gain insights from one of the leading voices in leadership and education.